Rating – ⭐️⭐️⭐️⭐️⭐️
Following a book that was as emotional and gripping and thought-provoking as I Am Thunder was always gonna be hard, but Muhammad Khan totally pulled it off – Kick the Moon is just as powerful and just as heartfelt as its predecessor.
Themes – racism, toxic masculinity, revenge porn, toxic friendships.
Kick the Moon follows Ilyas, a British-Pakistani teen, as he battles to cope with the pressure of GCSEs and toxic friendships, while also trying to please a pushy, 'alpha male' father when all he really wants to do is focus on his comics.
I absolutely loved Ilyas; I just wanted to cuddle him practically all the way through, because he just wants to fit in and be liked, while also trying to keep his parents happy. He's friends with the school's revered bad boy, Imran, who is trying to get their gang, DedManz, to become more established, and it was so heartwarming seeing Ilyas gradually growing in confidence and being willing to speak his mind and stand up for himself and others.
Kelly was an absolutely fab character too; I loved how strong she was, but also how, even as a headstrong, intelligent, kickass feminist, she wasn't immune to Imran's charms. One of the big themes in this book is revenge porn, and it truly shows how anyone can be a victim, regardless of their intelligence or strength of character. I literally felt sick as we found out more about Kelly's relationship with Imran, which really goes to show how much of a brilliant writer Muhammad Khan is.
As with I Am Thunder, this book perfectly captures being a teenager in Britain; the banter, the slang, the entire dialogue was just perfect. Most of the time, British dialect is difficult to include in books without it being massively cringeworthy (don't ask me to explain this statement because I can't). But I don't think Kick the Moon would be as real and relateable as it is if the British dialect was removed.
If you've never read one of Muhammad Khan's books, I would highly recommend giving them; they're thought-provoking and sometimes their realness makes them downright scary, but they combine tough, relevant subjects with complex and likeable characters. He's definitely an author to keep an eye on!
About the Author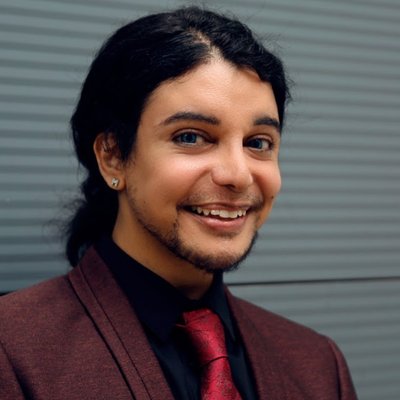 Muhammad Khan is an engineer, a secondary school maths teacher and YA author. His critically acclaimed debut novel I Am Thunder was shortlisted for numerous awards including The Great Read Award and TSBA Book Awards, making him a promising voice in the YA fiction world. He lives in South London and is studying for an MA in Creative Writing at St. Mary's.